I always find that when clients are looking for information about google AdWords, they easily get lost in the big words used. This mode of marketing can also be a bit complicated to the untrained mind. Well, today you are in luck because I will lead you on a simplified approach at Google AdWords and how to make use of it for better profits. In this piece, I will answer some of the common questions we usually get from our clients at Chicklet Marketing.
What is Google AdWords?

It is an advertising method founded by Google, which enables you to place ads online. You are then charged according to the number of clicks your ad gets.
How does it work?
1. When people search for something online, they use specific keywords.
2. If you have chosen matching keywords for your ad, it appears right above their organic results.
3. The person can then choose to click on your ad and be directed to your website where they would get more information or make a purchase.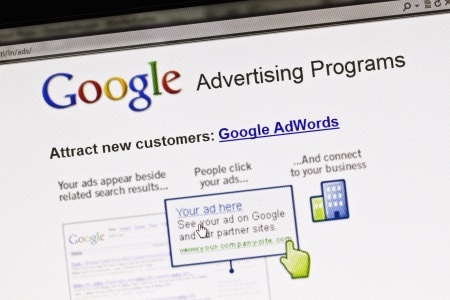 Simple enough? Let's look at the benefits of using Google AdWords. 
Exposure
Thanks to Google AdWords, your business is exposed to the right people. This is because your ads are shown to the people who are actually interested in your products or services as powered by the keyword aspect.
Better Connection
You are able to be more specific when targeting your audience. This is because of the tools that allow you to place your ads to the people that would most likely react to your ad. For example, if you use the keyword "Miami gynaecologist" you will be able to connect with the exact audience that is interested in your business.
Measurable
As a business owner, it is important that you know how each cent of your money is being spent in your advertising campaign. Google AdWords ensures that you are able track your ads, measuring the conversion rates and the exposure that your business gets in the process. You are therefore able to make the right adjustments for better sales and website traffic.
Flexible
It is one of the key aspects of a good advertising mode. With Google AdWords, you can tailor your ads and fine tune them to fit your business needs. With the ability to target people by location, time, language, right down to the type of device they are using, we are always confident that Google AdWords will take away the marketing rigidity often faced for a good marketing campaign for your business.
Cost Effective
You only pay for the clicks you get. It is as simple as that. There are no hidden charges, plus you are the one who decides on the amount of money you would want to spend on your ad. Whether you can afford $10 or $1000 per day, the choice is entirely in your hands. Here is something you must take note of however; skilled professionals are better placed at ensuring that you spend less without necessarily limiting your ad's ability to perform well in the search engines! Experience is a good weapon that enables us to predict trends and optimize ads so that they stay relevant, but the cost per click declines.
How do I use Google AdWords effectively? 
A. Ample Keyword Research 
Know the keywords that are worth bidding on for maximum ad exposure.
B. Be Persuasive
Write ads that would compel users to click for more. You will have a limited number of words to capture your audience's attention, so its best that you maximized on the quality of words chosen.
C. Constantly Adjust
Ensure that your AdWords account is constantly optimized so that your ads stay relevant. This is an important aspect that would enable you to better track performance, save on costs and eventually generate more traffic for your website.
When all is said and done, you still need time to focus on running your business. This is why Chicklet Marketing offers very affordable services for your online advertising needs. We have always been big fans of Google AdWords and would be very happy to share our expertise with you! Our dedicated team of professionals will create a successful Google AdWords campaign for your business, ensuring that you are reaching your customers at a cost that fits your budget. Do not hesitate to contact us for more information.
Hopefully we have simplified the whole AdWords concept for you. Is there anything you would add? Kindly let us know in the comments section…