As a business owner, there are tasks that you shouldn't be handling if you want to grow your business and reach your set goals. These are the tasks are very important but are not directly bringing in tangible profits. Your energies should be focused on productive activities as you allow a team of professionals to handle the outsourceable tasks that would benefit your business in the long run. The biggest advantage about outsourcing to experts is that they are more experienced and would invest all their efforts towards bringing in better results, something you would hardly achieve with the few minutes you squeeze in whenever you can.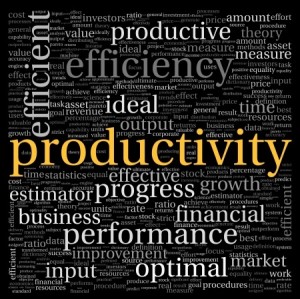 Which tasks should you outsource?
1. Social Media Management
It requires constant monitoring across several channels and can honestly be very time consuming. Apart from this, managing your social media channels is not something you can do once and be done with the task, it is a long term commitment. The good news is that you can easily outsource to someone who will learn your business and expertly manage your online presence. This way, you will have the extra time to relax and focus on other productive tasks that only you can do.
2. Web Maintenance
You cannot constantly worry about broken links, slow pages or web codes and run your business at the same time! You would be spreading yourself too thin, yet most of your time needs to be concentrated on actually taking your business to the next level. How will outsourcing help? It will give you the ability to stay worry free, knowing that someone else is successfully taking care of your online office, so your clients can visit you 24/7. Getting professionals to handle your web design and maintenance needs is a move that benefits both you and your business.
3. Search Engine Advertising
Unless you have some serious expertise in this field, stop poring over your computer and give the job to someone who knows what they are doing. This is not something you go into with a trial and error attitude, it is something that must be handled with a no nonsense level of experience. You can then focus on making profits for your business as someone else handles the tough task of keeping your brand ahead of the others in your niche market.
4. Email Marketing
This is another area that needs constant dedication to ensure success. First, there is the part where you need to convince potential clients to leave their emails, then there is storing them in a database. The follow up process is the most time consuming, with the need to come up with interesting newsletters and updates on new products and services. This task can eat into your daily hours, keeping you from actually being a productive business owner.
Outsourcing is not for the faint hearted. It means giving up control, something most people are extremely skeptical about. However, you can slowly ease into it by starting with one task then gauging the results. Here is a helpful tip, ensure that you are handing these outsorceable tasks to a company that genuinely cares about your business and is willing to row the boat for you. Still wondering who would dedicate their time to help you without fail? Let the professionals at Chicklet Marketing handle your website maintenance, email marketing, social media and search engine advertising needs and you will be happy you chose us!
Which task do you have a problem outsourcing? Let's discuss about it in the comment section.