Chicklet Marketing offers logo design services with a difference. We understand that your logo design is the face of your online business, so we pool our creativity to come up with a simple and professional logo that best fits your brand.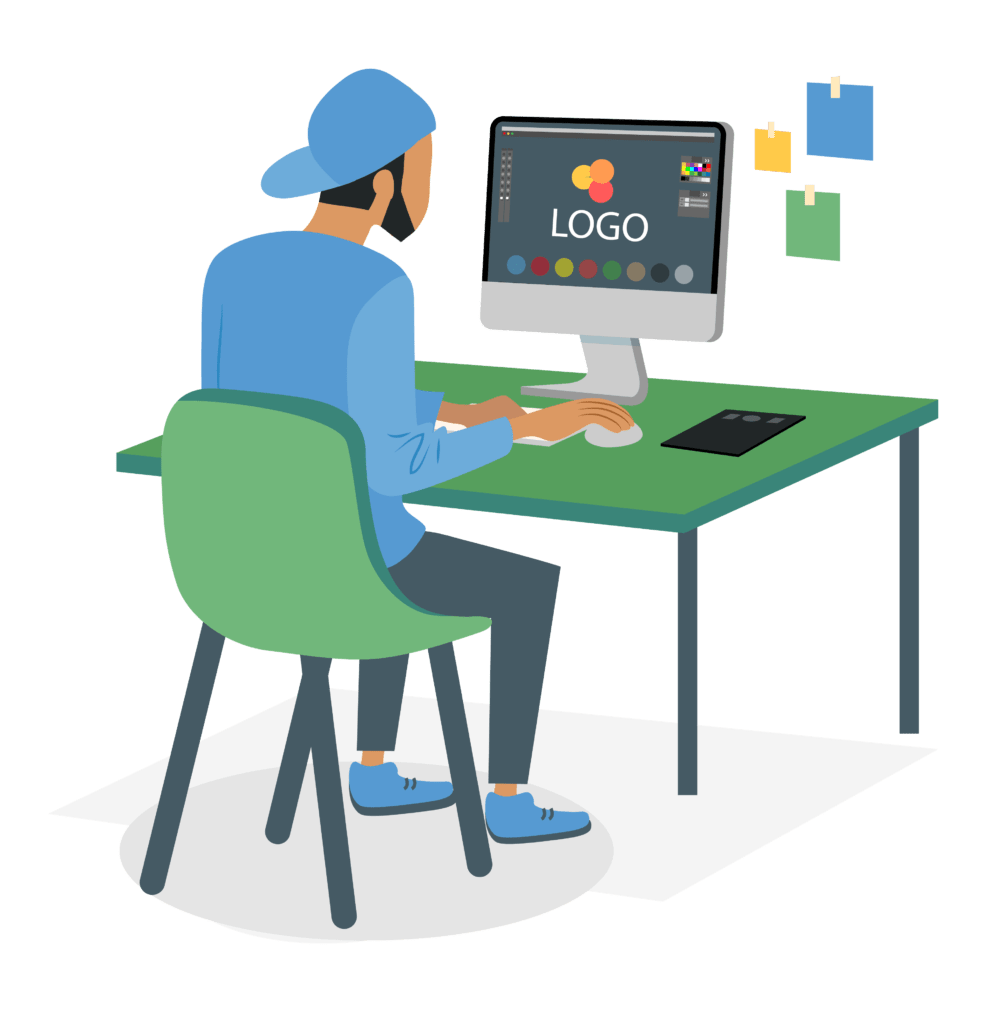 What Can You Expect From Us?
1. Information
You provide us with all the necessary information regarding your business. Chicklet Marketing professionals always focus on creating a logo that is unique and best represents your brand.
2. Designing
Based on the information that you have provided, we then come up with logo concepts. We avail these to you so you can choose the ones that are closely in line with your taste.
3. Revisions Based on Feedback
Our experts will then revise your top choices to ensure that your logo exactly fits the idea you have. We like to give this step enough time, offering up to two rounds of revisions on your top choices. The goal is to ensure that the client gets the logo that would proudly represent their brand.
4. Your logo design is ready!
Once you approve the design, we deliver your master files for print.
Chicklet Marketing has a team of talented and experienced designers who are well versed with the fundamentals of creating elegant logos. We will design a simple, artistic, versatile and relevant logo that gives your brand an outstanding identity with your customers. The best part is that we are willing to work with you until we come up with the logo that you like.
Contact Chicklet Marketing for professional and creative logo design services today. We would be happy to take on the challenge of bringing your logo ideas to life.