Site and Search Retargeting
Site and Search Retargeting
Site and search retargeting are services that are inevitable if one is looking to conduct a thorough Search Engine Marketing (SEM) campaign. Although these two services are placed under one umbrella and are a bit similar, they serve your digital marketing goal in very different but beneficial ways. Chicklet Marketing has created both site and search retargeting campaigns that have given businesses the much needed competitive edge to attract up to 100% of their potential customers and convert them into buyers.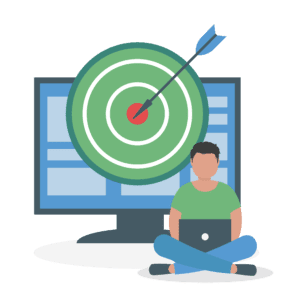 What Is Site Retargeting?
Also known as remarketing, it is a tool that shows your ads to people who have visited your website before, but they left without converting. Since the main goal is to convert these web visitors into customers, site retargeting enables you to track them and attract them back so they can be changed into customers. Most websites only convert less than 2% of their first time visitors, but thanks to site retargeting, up to 98% of these potential customers are followed up for a possible conversion.
What Is Search Retargeting?
This form of online advertising targets the browsers who have never been on your website but have recently searched for keywords related to your niche market. It makes it possible for these potential customers to see your targeted ads and possibly get attracted to your site. Search retargeting widens your online business scope, so instead of showing your banners and text ads to only those who know your business, you are able to reach the other leads on the major search engines.
Chicklet Marketing offers the best form of site and search retargeting services. As a leading online advertising agency, the company has a team of professionals that will deal with aligning your SEM campaign with display advertising for maximum brand exposure. You can count on us to expertly track and manage your online traffic and repeatedly expose your brand to the relevant audience.
Contact Chicklet Marketing for your site and search retargeting needs today. Its about time you invested in good conversion rates by reaching the right audience for your brand.