At Chicklet Marketing, we specialize in creating impactful social media ad campaigns tailored to elevate your brand's online presence. Our expert team is dedicated to crafting, managing, and optimizing your Facebook and Instagram advertising, ensuring your message reaches the right audience with precision and creativity.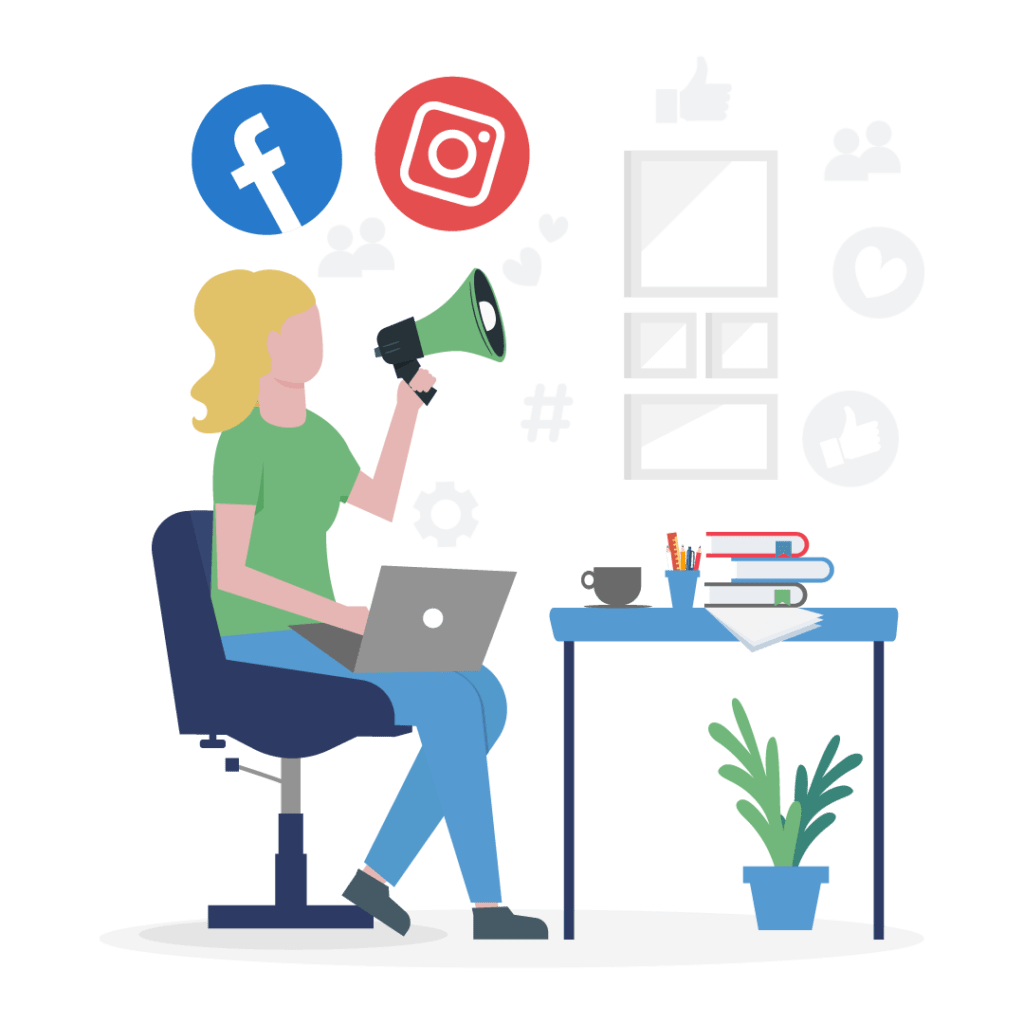 Facebook/Instagram Ad Management - $400/month*
Our service is designed to take the hassle out of social media advertising. For a monthly fee, you receive comprehensive ad management which includes:
Publishing: Launching your ads on the most suitable platforms for your business.
Monitoring: Keeping a close eye on ad performance to ensure optimal results.
Maintaining: Regular updates and tweaks to maintain ad relevance and engagement.
Rotating Ad System: To keep the content fresh and engaging, we rotate ads monthly. For instance, in Month 1, we might run Ad #1 and #2, then switch to Ad #3 and #4 in Month 2, and revert back to Ad #1 and #2 in Month 3, keeping your audience engaged with varied content.
*Ad costs paid directly to Meta (Facebook) are not included in our monthly fee.
Recommended Minimum Monthly Ad Cost
To ensure your campaigns have the impact they deserve, we recommend a minimum monthly ad spend of $300, payable directly to Meta. This budget allows for a balanced daily spend of $5 per ad, giving your campaigns a solid foundation for success.
Ad Creation - Motion Graphic Excellence
In today's fast-paced digital world, motion graphics are a powerful tool to capture attention and convey your message. We offer exceptional ad creation services:
Motion Graphic Ads: Priced at $100 per ad, these .mp4 video ads are crafted to engage and captivate your audience.
Package Deal: For a comprehensive approach, opt for our package of 4 ads at a one-time cost of $200. This package provides a diverse range of content to keep your campaigns dynamic and interesting.
Check out this article on:
Why Choose Chicklet Marketing for Your Social Media Ads?
Contact us today to start your journey towards impactful social media advertising that drives results!
(Please note that all prices are subject to change. For the most current pricing and service offerings, please contact Chicklet Marketing directly.)
What is included in the Facebook/Instagram Ad Management service?
Our ad management service, priced at $400/month, includes publishing, monitoring, and maintaining up to two ad campaigns on your Meta AdCenter account. This does not include the ad costs, which are paid directly to Meta.
How does the Rotating Ads system work?
Our Rotating Ads system keeps your content fresh and engaging. We alternate the ads each month. For example, in the first month, we might run Ad #1 and #2, and in the second month, switch to Ad #3 and #4, and then rotate back in subsequent months.
What are the recommended ad costs?
We recommend a minimum monthly ad spend of $300, paid directly to Meta. This breaks down to $150/month per ad, or about $5 per ad per day, to ensure your campaign has a solid reach and impact.
What is special about your Ad Creation service?
Our Ad Creation service focuses on motion graphic ads (.mp4 videos), which are more engaging and visually captivating. Each ad is priced at $50, with a package deal of 4 ads available for a one-time cost of $200.
Why are motion graphics important in ads?
Motion graphics are crucial for capturing audience attention quickly and effectively in the fast-paced social media environment. They are more engaging than static images and can communicate your message more dynamically.
Are there any long-term contracts?
No, our services are provided on a month-to-month basis, offering you flexibility and convenience.
How do you track the performance of the ads?
We use a variety of metrics such as click-through rates, engagement rates, conversion rates, and overall ROI to track the performance of your ads. Regular reports will be provided to keep you informed.
Can I choose which platforms my ads are shown on?
Yes, while we specialize in Facebook and Instagram ad management, we can tailor your ad campaigns to focus on the platforms that are most relevant and effective for your business.
How is the content for the ads created?
We collaborate closely with you to create content that aligns with your brand's message and goals. This includes the copy, graphics, and overall design of the ads.
Getting started is simple. Contact us through our website, email, or phone, and we'll discuss your needs, suggest the most suitable strategy, and begin crafting your social media advertising campaign.