Website Hosting & Maintenance
Your company website needs to be regularly updated so it can keep up with the emerging trends in your industry. Were you wondering how to get the best website maintenance services at an affordable cost? Chicklet Marketing will professionally update your website while improving on the key aspects that make your brand unique. Whether you are looking for a shared or dedicated hosting provider, we are your go to local hosting expert.
Once you get in touch with us, one of our professionals will review your website, provide you with pricing and we'll review the process. We try our best to make the transition as seamless as possible. 
Whether you want to add a blog, make updates to your team page or even fix broken links or text, Chicklet Marketing has the right web maintenance solutions for you. 
Did you have any questions regarding your website needs or the type of package that is most suitable for you? Contact us today to get your free hosting quote.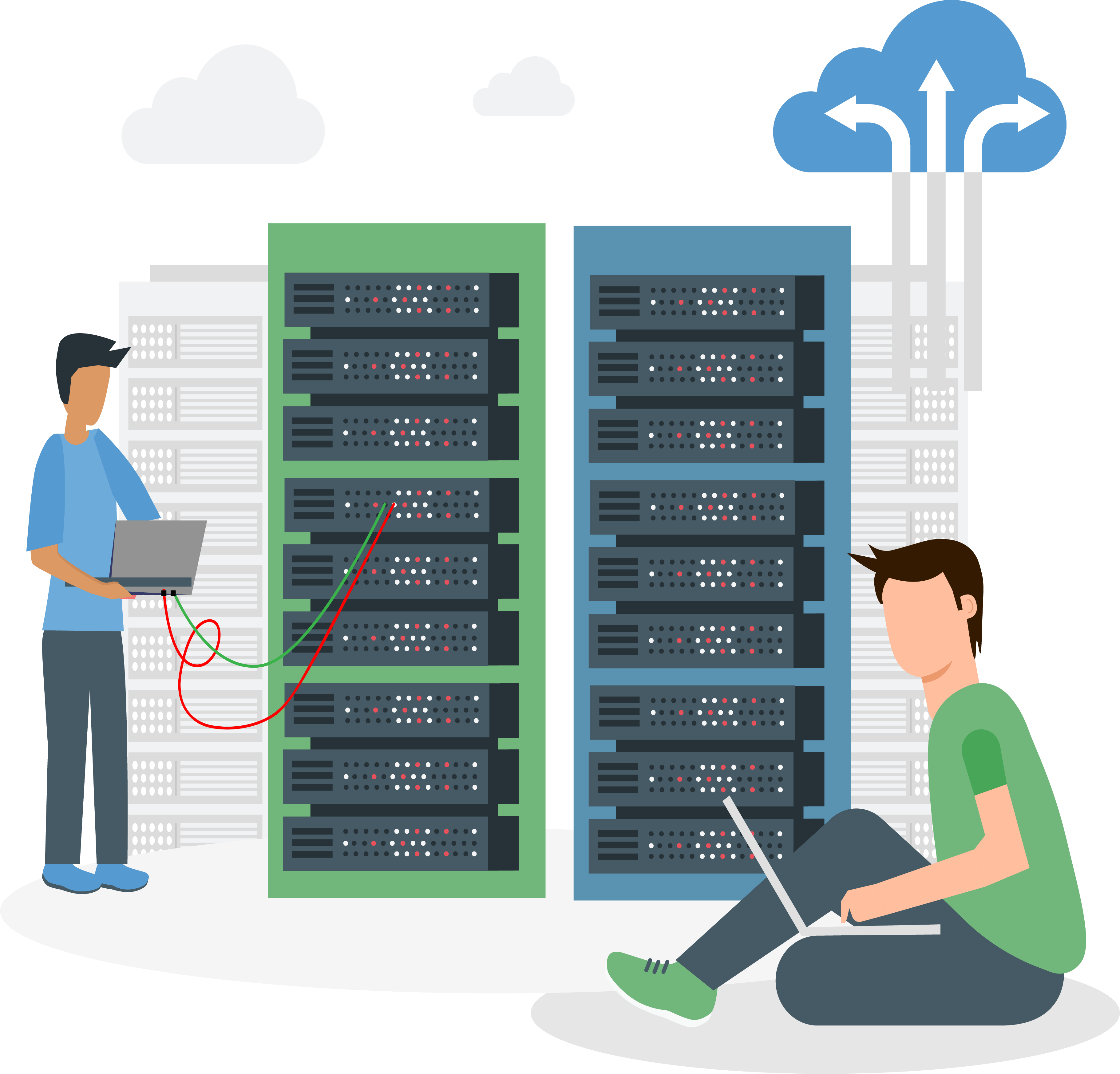 All Chicklet Hosting Plans Include:
Additional Support Services Include:
*issues caused by users are not included
**WordPress sites only
The Best Part... We offer FREE
We get it, it's unnerving trying to navigate the treacherous unknown waters of how your website runs along with all that is connected to your domain name. That's why we offer this free of charge, so that's one less thing your have to worry about. 
Premium Domain and DNS Management
Your company's online presence will only stand as strong as the infrastructure that supports it. Customers must be able to access your business website 24/7, which calls for the need to have reliable Premium Domain and DNS (Domain Name System) management services.
Domain Management – Your domain is the online address that allows your customers to find your website. It can however be too much work for you to handle your domain needs and efficiently run the business as well. Chicklet Marketing offers expert domain management services such as domain registration and renewal. We handle everything so you may relax without the fear that you might leave your domain needs uncovered. With our agency, you can be 100% sure that your domain portfolio is in the right hands, using our latest technology to transfer all your domains into one place for easier monitoring.
DNS Management – There is a lot of cybercrime and other forms of brand attacks that may interfere with your business's online existence, but the good news is that Chicklet Marketing has a proper system for monitoring and managing your DNS. We ensure that your DNS is properly assessed to eliminate risk all while focusing on quality.
Chicklet Marketing provides unmatched premium domain and DNS management solutions, ensuring that businesses make smart decisions to enhance the safety and security of their online business. Contact us today for more information on how to better manage your domain portfolio.
SSL Certificate & Security
We recognize the critical importance of safeguarding your website and your visitor's information. Our SSL Certificate service isn't just about encryption—it's a testament to your commitment to your clients' security. Elevate your brand's credibility and protect sensitive data with our top-tier SSL solutions. Because in a world of uncertainties, your website's security shouldn't be one of them. Secure with Chicklet, and ensure your online presence shines with confidence and reliability.
The unexpected can strike anytime. That's why we include a Daily Backup service with all of our hosting plan, meticulously safeguarding your website's invaluable data. Every day, without fail, we capture a complete snapshot of your site, ensuring that no matter what tomorrow brings, your business's digital heart remains intact and retrievable. With Chicklet by your side, you're not just hosting—you're preserving memories, transactions, and hard work, day in and day out. Rest easy, knowing your digital legacy is backed up with us.
Staying updated is the key to ensuring your website runs smoothly and securely. We take this task off your plate with our Routine Updates service. Specifically tailored for our WordPress hosting plans, we regularly update your WordPress version and plugins (as needed), ensuring optimal performance and ironclad security. With Chicklet overseeing your site's backbone, you can focus on what you do best, knowing that your online presence is current, compatible, and uncompromised. Stay ahead with Chicklet's meticulous care.
Keeping your WordPress site refreshed and relevant has never been this effortless. At Chicklet Marketing, we understand that minor tweaks can make a major difference. That's why we proudly offer our Complimentary Changes service, exclusive to our WordPress clientele. Twice a month, benefit from two minor content updates—a $200/month value, absolutely free. Whether it's a quick text revision or an image swap out, if it's under 5 minutes, it's on us. Just email us your change requests, and watch them go live within two business days. Precision, promptness, and value—all wrapped into one seamless service with Chicklet.
Disclaimer: You retain legal ownership of the website and domain name(s), we simply host your website and manage your domain name(s) on your behalf. Upon your request for termination of our services, we will provide you with an email (within 7 buiness days) with everything you'll need for your new hosting provider.