Are you looking to launch an eCommerce website? At Chicklet Marketing we have always been fond of using WordPress to build our clients websites and we really like the way WooCommerce makes things easier when one needs to venture into eCommerce. The plugin is definitely good news for online stores as they are able to make their selling experience even better. Of all the WordPress plugins that I have tried on our clients' websites, WooCommerce from WooThemes has so far stood out as a reliable and versatile plugin for those who sell their wares online. It is a shopping cart plugin that enables you to launch your own self hosted WordPress based online shop in the simplest way possible.
The features are so many, but I will only touch on the few that really impressed me about the WooCommerce plugin.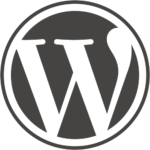 – WordPress Compatibility
Since we have always been Pro-WordPress for building our clients websites, we like the way WooCommerce does not give us a hard time incorporating into these sites. All we need is a few set up steps and the site is ready to run its eCommerce store.
Whether we are using the plugin for a startup business or for a business that is already selling thousands of goods per day, WooCommerce has never let us down. They would seamlessly transition with us and help with maintaining the set standards. So as a user, you do not have to worry that one day your business would be too big for WooCommerce. You would literally grow together.
Our clients do not have to worry about their buyers information being spread out to numerous softwares and third party users. The WooCommerce plugin keeps customer information safe and secure.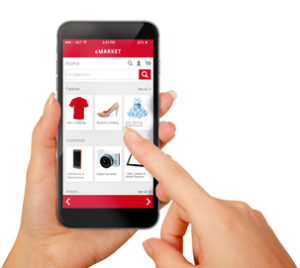 – Mobile Device Compatibility
It is not everyday that you get a plugin that looks great on a desktop and on your mobile device. WooCommerce makes it possible for us to create a beautiful outlook that has been tailored according to the client's specifications. The ability to customize extends to app development, where you can get your WooCommerce app to enhance your ability to reach your target customers in a more personal way.
– Numerous Themes and Extensions to Choose From
Whether you would like paid or free extensions, they are readily available at the marketplace. The best part is also the variety even in free themes. You do not have to worry about draining your bank account to get a great looking and clean interface from WooCommerce.
One of the best advantages of using the WooCommerce plugin is the low price. First of all, you would download and install it for free. There are also zero monthly charges as you would expect from other plugins. With WooCommerce, you can customize your online store and access a variety of themes for free. When you opt for paid extensions, you have the payment option of using PayPal without setting up a merchant account which generally makes things easier.
Since the plugin is specifically designed for WordPress, the compatibility enables you to access even more preferred themes and extensions from WordPress and other third party developers. You may opt for a paid theme or extension, but from what I have experienced so far the free ones are quite sufficient.
WooCommerce Setup Procedure
Since I have worked with WordPress websites for a long time, I did not encounter any difficulties with WooCommerce. The process is pretty straightforward, where you would login to the plugin's admin, click on 'plugins' then 'add new. You would then search for WooCommerce, install it on your device and finally activate. If you need more help with navigation you can always access support for more. Note that there is no support via chat or email, you would have to read tutorials and watch helpful videos for more information.
Shopping cart plugins fasten the process of setting up your online store and WooCommerce has so far managed to lead the pack. Not only is it reliable, but it has numerous customizable themes, a clean interface and all at quite an affordable cost. You can get your own experience here: https://wordpress.org/plugins/woocommerce/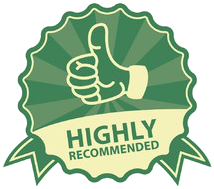 Would you like to learn more about setting up your eCommerce store online? Contact a Chicklet Marketing expert today. We are always happy to exchange ideas and learn how we can make your online business better.
What has been your experience with the WooCommerce WordPress plugin? We would also like to hear about it in the comments section!