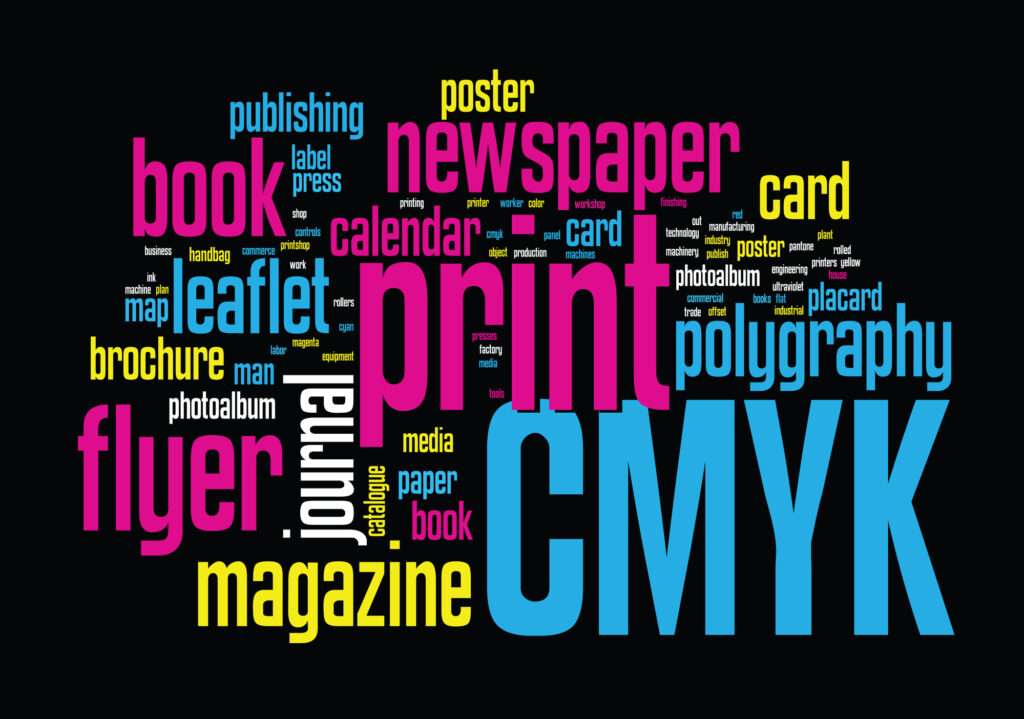 In today's fast-paced digital world, it's easy to assume that print is on its way out. But, contrary to popular belief, print is alive and thriving! At Chicklet Marketing, we understand the timeless power of tangible marketing materials. Depending on the stage of your business, there are essential print items you should consider to effectively communicate your brand message.
1. For the Newbie: Start-up Business Print Checklist
Embarking on your business journey is thrilling! As you set the foundational stones, here are print materials vital for brand establishment and initial outreach:
Business Cards: The classic way to introduce yourself and your brand. They are still one of the most powerful networking tools.

Flyers/Brochures: Give potential customers an overview of what you do, your products, or your services. It's a tangible take-away from initial meetings or events.

Logo Stickers: An easy way to spread brand awareness. Stick them on your products, packaging, or give them away at promotional events.

Banners/Posters: Great for pop-up stalls, trade shows, or inside your physical store to highlight promotions or important information.

Thank You Cards: A personal touch to show gratitude to your first customers or supporters.
2. For the Momentum Builder: Going-Well Business Print Checklist
You've past the initial hurdles and have built some momentum. Now, it's time to consolidate your position and keep your growth trajectory:
Catalogues: Showcase a wider range of your products or services. Useful for B2B or B2C businesses alike.

Branded Stationery: Letterheads, envelopes, and notepads bearing your logo add a professional touch to your correspondence.

Promotional Products: Think branded mugs, pens, or tote bags. Useful freebies at events that keep your brand in daily view of potential customers.

Direct Mail Postcards: A targeted approach to reach your audience. Whether it's announcing a new product/service or a special promotion, direct mail can have a strong impact.

Loyalty Cards: A tangible way to encourage repeat business and show appreciation to your regular customers.
3. For the Industry Stalwart: Established Business Print Checklist
You're a known name in the industry. It's about maintaining your legacy, expanding your reach, and staying top-of-mind:
Annual Reports: A well-designed printed report isn't just for stakeholders; it's a powerful tool to showcase your yearly achievements and future ambitions.

Branded Merchandise Catalogue: From apparel to gadgets, let your brand ambassadors choose how they want to represent.

Event Invitations: Hosting or attending industry events? Send out beautifully crafted invitations to stand out.

Packaging Material: Custom packaging makes unboxing an experience. Reinforce your brand every time a customer interacts with your product.

Wall Calendars: A year-round branding tool. Distribute them to clients, vendors, and partners. Each month is an opportunity to showcase your offerings.
Remember, while digital marketing has its place, the tangible and tactile nature of print materials provides an unmatched, memorable experience. Whether you're just starting out, growing steadily, or a giant in your industry, Chicklet Marketing is here to guide and support your print marketing endeavors. Because print isn't just alive, it thrives!
Do you have questions on how to best reach your target audience? Do you have a marketing budget but aren't sure how to allocate those funds for an optimal ROI? Are you in need of an updated website? If you have any questions or need assistance with your marketing efforts, we want to hear from you! Schedule your FREE Consultation to find out how we may be able to help take your business to the next level.
"The secret to getting ahead is getting started." – Mark Twain