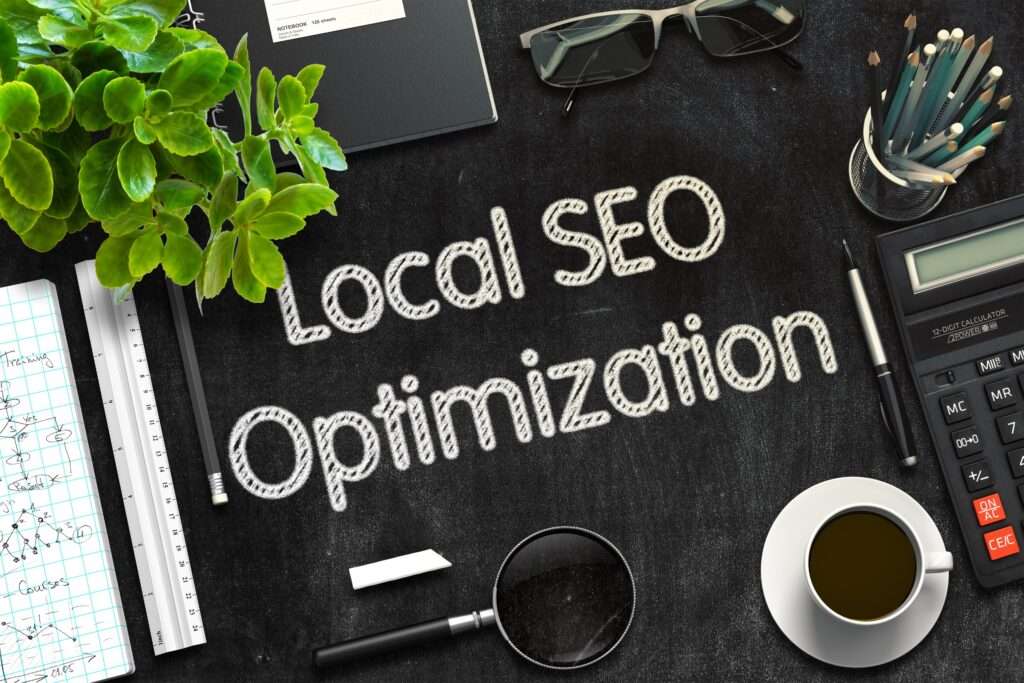 Boost Your Local Visibility and Attract More Customers Today
In today's fast-paced digital world, small businesses need a strong online presence to thrive. One key element of online success is utilizing local search engine optimization (SEO). Local SEO is a highly effective marketing strategy that helps small businesses promote their products and services to local customers searching for them online. It specifically targets people in your geographical area, making it an ideal marketing tool for small businesses. In this blog post, we'll discuss the power of local SEO and how it can help propel your small business to greater success.
Increased Visibility and Exposure
Local SEO increases your business's online visibility by optimizing your website and online presence for search engines like Google, Bing, and Yahoo. By targeting local keywords and optimizing your website content, you make it easier for search engines to understand where your business is located and what products or services you offer. This, in turn, increases the likelihood of appearing on the first page of search engine results for relevant local searches, putting your business directly in front of potential customers.
Increased Traffic and Conversions
A well-optimized local SEO strategy will attract more qualified, targeted traffic to your website. Users who are searching for specific products or services in your area are more likely to convert into paying customers because they're actively seeking what you have to offer. Local SEO also helps you target users on various devices, including desktop, mobile, and tablets, ensuring that you reach customers no matter how they search for businesses like yours.
Cost-Effective Marketing
Local SEO is a cost-effective marketing strategy for small businesses because it focuses on targeting customers who are already in your area and actively looking for the products or services you offer. This means you don't have to spend money on expensive advertising campaigns or promotions that may not directly reach your target audience. Additionally, local SEO can provide long-term results, as the optimizations made to your website and online presence will continue to help you rank well in search engine results over time.
Improved User Experience
A well-executed local SEO strategy not only focuses on improving search engine rankings but also on enhancing the user experience of your website. By optimizing your website for local searches, you're making it easier for users to find the information they're looking for, like your business's address, phone number, and hours of operation. This improved user experience can lead to increased trust and credibility, making potential customers more likely to choose your business over competitors.
Staying Ahead of the Competition
By prioritizing local SEO, your small business can stand out from the competition in your area. Many small businesses still overlook the importance of local SEO, which presents a unique opportunity for you to capitalize on this powerful marketing tool. By implementing a local SEO strategy, you can stay ahead of competitors and gain a significant advantage in your market.
The power of local SEO cannot be overstated for small businesses looking to increase their visibility, attract more customers, and drive growth. By focusing on local SEO, you can improve your online presence, increase website traffic and conversions, and gain a competitive advantage in your market. Start investing in your local SEO strategy today and watch your small business soar to new heights.
Do you have questions on how to best reach your target audience? Do you have a marketing budget but aren't sure how to allocate those funds for an optimal ROI? Are you in need of an updated website? If you have any questions or need assistance with your marketing efforts, we want to hear from you! Schedule your FREE Consultation to find out how we may be able to help take your business to the next level.
"The secret to getting ahead is getting started." – Mark Twain