So you have a new website, but a few months down the line there is still no traffic and your SEO seems to be horrible. We have all been there at some point! The big consolation is that you can employ a few smart tricks to attract organic traffic and increase your chances of getting more site visitors. But how do you attract organic traffic? Isn't having good content enough? These are good questions that many clients have asked me, so today I am going to address them head on. Pay close attention, we are about to go through some easy steps that will teach you how to cross that hurdle so your website can start yielding some profitable results.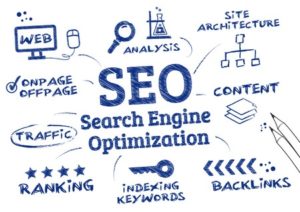 1. Research Your Keywords
Having epic content is just a start, but what keywords and key phrases are you including in your content? If they are not in line with what your target audience is searching for then you are completely off target. Start by identifying the keywords and key phrases that are relevant to your niche market. If the task is a bit daunting, you could use a tool from Hubspot that helps you filter through the bulk to come up with the best keyword list.
2. Website Optimization
Once you are done with the first step, it is time to work on your website. Smartly sprinkle your keywords throughout your website. Whether it is in the URLs, metadescription, header tags, your About Us homepage and even in the blog section. Also, give your site visitor an easier time navigating through the pages, getting rid of large images for quicker loading times. Still need more optimization tips? Browse through our blog section for the best ways to optimize your website for search engines.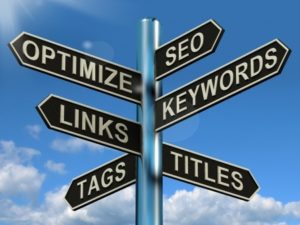 3. Be More Detailed in Your Keywords
Writing something like 'advertising agency' is no longer sufficient due to the high levels of competition. You need to use longer tailed keywords that are a bit more specific, such as 'advertising agency in Miami' or 'fast food delivery service in Las Vegas' etc. Research shows that these specific keywords have less competition and will place you higher when people look for related content.
4. Have a Blog Section
Update it regularly too, if you want it to attract some serious repeat visitors. Blogging puts you in an authoritative position as an opinion leader and a trendsetter. A good blog is a magnet for meaningful organic traffic since people are always interested in useful information.
5. Prioritize Content Quality
It is always important that you write for your readers, not for the search engines! We have already stated that a regularly updated blog is a gem for SEO, but stuffing your content with keywords will not get you to the ultimate goal. Instead of focusing on the amount of content you are putting out, pay more attention to quality and providing value for your readers. Relevant keywords should be naturally used in your post for SEO, but always think about readability.
6. Use Social Media
Social media shares are quickly catapulting websites to the top. Write content that is useful and shareable on Facebook, Twitter, LinkedIn and every other social platform to get better rankings with search engines. Have your own social media pages to interact with your existing and potential site visitors, then regularly provide them with links to your website. Each post should also have easy sharing options to encourage your users to recommend you to others.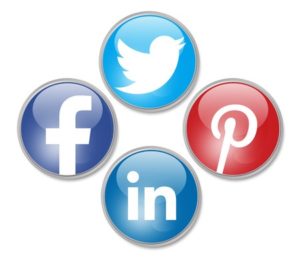 7. Link Building
You have to be careful to avoid being flagged down as spam. Ethical linking involves adding some relevant links to guide your site visitors towards useful content. This helps with ranking, especially when some of these authority sites link back to you. It also establishes you as a credible source of information and attracts more site viewers. Stick to adding about 3-5 links in your posts so that you do not overcrowd.
8. Stay on Track!
Avoid using black hat SEO tricks which would only lead to future problems. Anything that promises you overnight success should always be kept at bay because you might get a higher ranking but you would probably get penalized by Google. Generating organic traffic will give you legit visitors, which increases you chances of converting them into repeat customers.
At Chicklet Marketing, we are always happy to take on new clients and provide them with top notch services that enhance their online presence. Are you interested in getting expert help to get more traffic to your website? Get in touch with us! Together, we shall work on a strategy that is bound to benefit your business.
Do not forget to leave a comment! We would like to hear your thoughts on ways to generate organic traffic for your website.