Coming up with a new logo for your business may not be an easy task. There is so much that needs to be put into consideration so you can design a logo that is both unique and represents your brand objectives in the best light possible. A good logo should effectively last at least ten years, so how can you make your logo stand out? You must have noticed that remarkable logos have very common features and in this post we are going to break them down for you.
1. Memorability
Can someone look at your logo just once and later inform another that it represents your brand? This is what we talk about when we say that your logo should be memorable. A customer shouldn't have to see it twice to remember what it looks like. Let's look at the KFC logo for example, when you see it, you will remember what their business stands for and you can easily refer them to a friend.

2. Originality
Your logo should have a very unique and original design or symbol. This ensures that you will not confuse your customer, plus they will appreciate your creativity and see you as a legit business. Look at the other logos in your niche market then use the knowledge to design an original logo. Although established businesses may get away with a logo that does not take up too much effort, when you are starting up you need to do extra research and push the limits a bit more just so you would position yourself as a credible brand in the market.
3. Clarity
What message are you looking to portray through your logo? You cannot compromise on the clarity of the message if you want a long lasting logo design. For instance, do you have a food business? Your logo should be able to let the customer know that you are offering the best taste and variety. Some businesses want to communicate power, durability, reliability, speed, safety etc. These messages can be carefully incorporated into a logo for clarity purposes. A good example is the Puma logo. When you see it, you immediately think 'fast and flexible' and that is the kind of a clear impression that customers should have about your logo as well.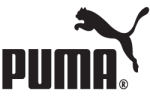 4. Brandability
A good logo can be represented in any format and would not lose meaning. Whether it is printed on a T-shirt or sewed onto a hat, whether it is placed on a billboard or viewed on a mobile device and even when in color or in black and white, your logo should be easily transferrable while maintaining all the key logo aspects. If your logo relies on only one format then you must reconsider. Go for a logo that connects with customers from all walks of life by using any format possible but it would still be recognized as the face of your business.
5. Simplicity
You do not need to carefully examine a good logo to know what brand it represents. Just a simple glance is sufficient. Big brands such as Twitter, Google, Facebook and Apple have very simple logos in terms of design, font and color. The old Apple logo used to have rainbow colors but they later reduced it to a simple grayscale or a solid black. This simplicity is what makes it easy for us to recognize Apple products, something that you should do for your brand too.

Can I design my own logo?
This is something we always advice against and we are going to tell you exactly why. Since the logo is a long term investment, getting the services of an excellent logo designer is your best shot to avoid wasting both time and money. Such a designer would use these logo essentials and bring in their experience with design trends and patterns to create a unique logo that is relevant and puts you on a fair footing against your competition. You could do it yourself to save on costs, but when you look at the amount of time your logo would serve you, costs are a small excuse for compromising on professionalism.
Chicklet Marketing experts have provided top notch logo design services for years. We always focus on customer satisfaction, ensuring that your logo pleases you as our client and represents your business objectives while focussing on these key aspects of successful logo designing. All you have to do is get in touch with our friendly customer service to learn more.
Is there something else that we should have added? Let's hear about it in the comment section below!