To ensure that your business survives, you need to keep contact with your potential and existing customers through direct mail. The only problem is that most of the time, your mail might just be discarded as junk mail. How do you avoid this? Here are the best tips that will enhance your knowledge on proper use of direct mail to drive traffic to your website and eventually increase sales.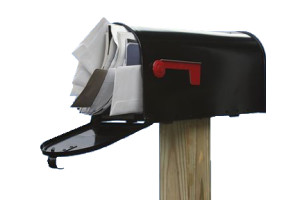 1. Recognize an Audience
Focus on a specific audience that is most likely to be interested in your products or services. Your ultimate target should be to get a response from your recipients, something that would happen if you stay within your niche market. For example, a business that sells chandeliers or mats is likely to find their target audience from people who subscribe to interior decor magazines.
2. Provide Relevant Information
Are you looking to establish good rapport with your mail recipients? Be relevant and credible. If you give them information that is useful, they will give your mail a second look and would save you from being labelled as junk. An effective direct mail campaign not only attracts the customer's attention, but it also drives traffic to your site by eliciting an interest for more.
3. Address Your Mailer
Make it personal. Do not make them feel like they are part of a mass mailing campaign, instead, make them feel like you put in a little more effort to contact them. A majority of us would open the mails that have our names. If you kept a record of their purchase history, inform them on similar products or simply send them a promotion to make them want to buy again.
4. Attach Something to Keep
It would make them remember your company. You could choose to give them a branded T-shirt, cap, fridge magnet etc. They will always remember where these came from and would even end up promoting your business to others. Just remember to attach something that has your logo or contact information on it.
5. Give an Incentive
To really evoke interest, give your customer a promotion that will be available for a limited amount of time. An example that works well is the buy one get one free and most businesses have utilized it well to make sales that shoot to the rooftop. Use your customer's natural inclination towards incentives to make them want to buy from your company.
6. Use Both Email and Direct Mail
Since they are both at your disposal, why not combine them for a direct mail campaign that actually works? You could email your clients in advance to inform them about the incoming mail, or you could do it afterwards to act as a reminder. Whatever you do, just make sure that you are not flooding them with mails!
Each business has some tactics that would work best with their niche market. Always ensure that you evaluate the success of your marketing campaign to avoid wasting resources. Did you know Chicklet Marketing can organize and execute a successful direct mail campaign for your company? It has taken us years to perfect direct mail campaign tactics and would be happy to be part of the team that takes your business to the next level! Contact our customer service today for a free quote.
Is there something that we missed? Your feedback in the comments section is always valuable to us!