Yoast SEO is a market-leading plugin that provides the much needed SEO solutions for WordPress sites and blogs. This plugin has managed to remain a favorite over the years thanks to the availability of several features and options that take care of technical optimization, not forgetting an SEO aspect that ultimately pushes you to write better content based on a keyword focus feature.

What Does the SEO by Yoast Plugin Do?
– It helps with editing your .htcaccess and robot.txt files, which are powerful files from an SEO point of view.
– It helps with your website's indexing control.
– It is a gem for social SEO. This means that your content will easily be shared on social media sites like Facebook, Google+ or Twitter.
– It promotes smoother crawling, thanks to the creation of sitemap. Just check the XML sitemap and your content, including images, will be available on the various search engines. You can even edit how you would like to appear to the web browsers- with the option to leave sitemap whenever you wish.
– It simplifies functionality, with the inclusion of meta descriptions and tags.
1. Your customers can access your shop from any location, regardless of time.
The main advantage of having an eCommerce store is that it never closes. Whether a customer wants to buy something in the middle of the night or early in the morning, they would always have access to your products. All they need is access to the internet from whatever device and voilà, they can comfortably shop from home.
Although there are people who still prefer to physically buy their goods, a majority of buyers are shifting towards online shopping. Even so, most of these physical shoppers would visit your website first to get details about products before visiting your shop for a tangible feel before making their purchase. This is why you should strive to have an eCommerce website that is well maintained and regularly updated. You do not want to frustrate a client by showing that their preferred product is available on your site, only to tell them later that it went out of stock a month ago!
The convenience that comes from shopping without commuting through traffic is what makes online shopping a preference (if not the only shopping channel) for a huge number of buyers.
The plugin runs through the simple things you may sometimes forget. For instance, what is the length of your post? Have you included a meta description with your main keyword? Are there images in your post? How relevant are they to your focus keyword? The nitty gritty part of your SEO is therefore well covered.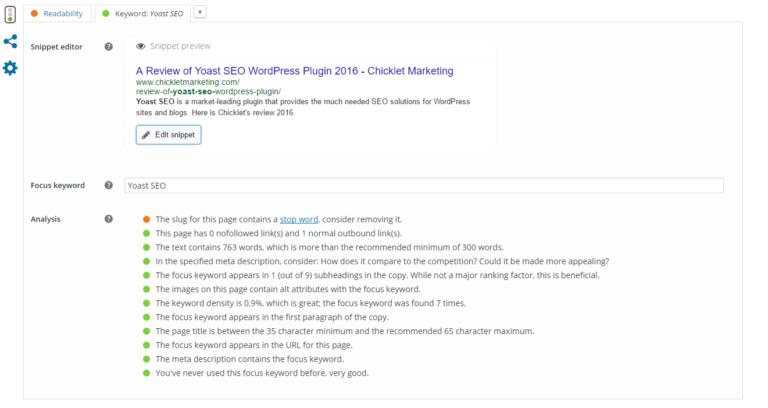 The Yoast SEO Plugin Installation on WordPress
Take the simple plugin installation steps to activate. You will get a new tab on your admin panel to be able to navigate through the rest of their features.
How Do I Setup the WordPress SEO Plugin by Yoast?
It all depends on your level of experience with the plugin. While some would have their own ways of going about it, we have addressed the ones that can easily be followed by a beginner.
The Yoast SEO icon directly takes you to the settings option. Here, you will find lots of helpful information on how to navigate through the plugin. It is a simple task that even a novice can manage and in case you encounter any difficulty, a quick Google search will provide clarity.

If you were using another plugin to handle your SEO data, you must transfer all of it to this plugin before deactivating these other plugins. The Yoast SEO is great for saving you the time that would be invested in online marketing since it handles every aspect of your campaign as a single package.
Here, you will need to provide the company or site owner's name. Note that if the site is owned by a company, you will need the company's logo as well but if it will be run by a person, you will only provide the site webmaster.
These are the tools that allow site owners to make their websites visible on the various search engines such as Google and Bing. Webmaster tools are very critical when it comes to monitoring your site performance online, providing you with the much needed data on site traffic and other insights. Just add your meta tag (or upload a file) and you will begin to receive data that is unique to your website.
Some features such as permalink, breadcrumbs and RSS feed may be a bit complex for beginners, so they are best left in default. If however you are experienced with plugin installations, you can use them to customize some key aspects of seo to outrank scrapers and create a better theme for search engine navigation.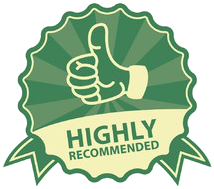 In conclusion, Yoast SEO is a great plugin. It takes care of all your SEO needs at a go, is easy to install and use, plus they have good support. With this plugin, there is no need to combine with another for better functionality, it does a fantastic job on its own. These are just some if the reasons that make us recommend and use Yoast SEO plugin for our clients' websites. I urge you to try it out for yourself and once you get to experience the various features that make it great, you will be glad you read this piece!
What do you think about Yoast SEO as a web resource? We would like to hear your thoughts in the comments section.
Do not hesitate to contact us at Chicklet Marketing for any questions regarding web design or web resources, we shall be happy to be of service!