A website that functions properly is one of the major keys for profitable business. When potential clients visit your site, their experience will determine whether they will stay long enough to make a purchase or whether they will leave and look for another source of information. Are your pages easily navigable? How long does it take for the pages to load? Is there a clear call to action? Is your site mobile friendly? These are some of the things that need to be constantly checked and updated to give you a credible online presence.
So how can you optimize your chances of attracting and converting site visitors? One of the ways to achieve this is through a well planned website redesign process. Here are some of the common problems that will need you to consider a touch-up if not a complete facelift for your website.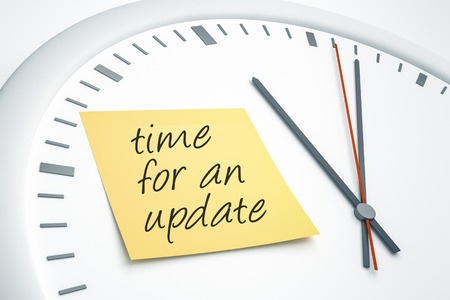 1. An Outdated CMS
Within a single year, technology changes at a rate that would make you dizzy just trying to keep up. If you are not familiar with the trends, you will quickly find that your own site is built on an old and outdated content management system. An outdated CMS exposes you to security breaches and limits your web functionality options. The only way to avoid compromising on your ability to stay online is by redesigning your site so that it complies with the current technology systems.
2. An Outdated Web Design
If you were thinking that you would design your website then wait for it to serve you for the next three years without fail, you need to go back to the drawing board. For you to engage users, you must keep up a fresh website that reflects quality and professionalism at all times. What kind of first impression do site visitors get? Is it aesthetically pleasing? Does it look old? Are the third party tools working well? We are talking about things like the shopping cart widgets and the likes. A redesign will get you some new and improved versions of third party tools for ease of function and excellent customer experience.
3. High Competition
If your competition is constantly changing and adapting to web design trends that are edging you out, it would be time for you to join them or you would quickly sink into oblivion. Of course we do not mean that you always monitor them and follow their every action, but if you go through your competitors site and saw that it would convert better than yours, then its about time you rolled up your sleeves and started working on a facelift for your own website.
4. Poor Results 
It does not matter how good you think your website looks, if it is not bringing in the right results it is imperative that you think about redesigning. If your site is just another free source of information that does not encourage engagement or conversion, you would need to create a better plan so you can ultimately earn profits from your online business.
5. A Changed Purpose for Your Site
It is common for companies to come up with new marketing strategies that call for some changes in their web design. When things change in your company, it must reflect on your site as well.
Ask yourself, does the layout on my website go hand in hand with my new marketing strategies? Let's say for example, you want to maximize on content marketing. Is the content readily available to your site visitors?
Realizing that you have been behind on website maintenance shouldn't be a reason for you to panic and go for a complete overhaul. It would also be unwise if you went on a spending spree in a bid to rectify the above mentioned problems at once. Start by identifying the areas that need urgent redesigning, write them down then follow a well planned course of action. Whether you will be doing it yourself or hiring professional help, it is advisable that you make timely changes to avoid losing any more leads.
Do you want Chicklet Marketing experts to have a look at your website and recommend changes that would make your website more effective? Contact us for a free and thorough website usability review. Your online presence needs that professional touch so you can be able to enhance your chances of converting your site visitors into customers.
Do you think website redesign helps with conversion? When should you redesign your website? Let us discuss your thoughts in the comments section!