When you are looking for a web designer to help with creating your business website, there are some questions you must ask before settling on your best option. Clarity is very important as it prevents misunderstandings in future and ensures that the project runs smoothly. Remember, whether it is a face to face or an on-phone conversation, always strive to establish good communication with the web designer as it goes a long way in determining how successful your project will be.

It is important that you compare their costs against the services that you will get. If your web designer quotes a price that seems a bit too cheap, it is definitely not a good sign. Cheap prices are an indication that your designer would use shortcuts to get the job done and the worst part is that you wouldn't be in a position to demand for better value. This should not however lead you to think that the more expensive your web designer is the better they are! There are other factors to look at before you make the final call, but just make sure that they are within your budget capabilities.
2. Do you have examples of websites I can look at?
Let them show you websites they have worked on before. Look at their attention to detail and how these site designs have been custom made to suit the respective businesses core values. Looking at real sites is better than screenshots since you would make an informed decision based on your own experience.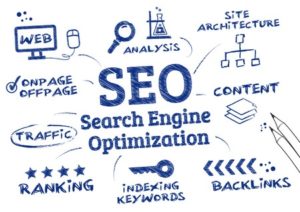 3. Do you optimize websites?
In the current world, optimization (SEO) is key to ensuring that you get site traffic. Your web designer may come up with a website that looks beautiful but if it is too complicated or doesn't load fast, your potential audience will quickly flee to your competitor's site. Ask about their ability to create sites that are responsive and compatible with mobile devices as well.
4. What kind of research do you perform before building a site?
Your designer should be able to carry out both market research and competitive research. With market research, they gauge how your current website interacts with your customer and how they can improve on it. Competitive research involves looking at your competition and making your website even better. Your web design should be all about improving your customer's experience, so your web designer should prove to you that they will leave nothing to chance.
5. What about site analysis?
The good thing about asking this question is that it shows you whether the designer is results oriented. A web designer who analyzes your current site's metrics will know its strengths and weaknesses, therefore they will be able to create a design that generally improves your conversion rates.
6. What are the other support services available?
7. How long will the website design project take?
Although websites vary in the amount of time taken to complete, your web designer should be able to estimate on timing and give a reasonable turnaround. What happens in case a deadline is missed? How much time will you have to review and give your feedback? This way, you can both work together to accomplish the project within the set time limits.
Ask whether your designer will set up a content management system (CMS) for you to edit your own site. You should also find out how difficult editing a site is or whether they will train your staff to handle editing.
9. What will you expect from me as a client?
This has to do with the kind of responsibility you will have as a client. Will you provide the images, copy or hosting or is it the web designer's duty to provide these? You may suggest or ask that they go for WordPress hosting which is generally more reliable makes editing easier. It is important that you clarify each person's contribution to the project to avoid any misunderstandings at a later stage.
10. What kind of business results should I expect?
A good web designer should have set goals for your business, and project the kind of results you should expect. What kind of growth can they promise and how long before the graph starts moving upwards? Do they have tangible case studies on successful projects they have handled? You should be able to gauge their expectations vs your own so you can rest assured that you are making a wise investment.
Remember to ask about the number of reviews you will be allowed as the project is ongoing. This way, the end result will be your combined efforts and good rapport which is important for future prospects. Are you looking for affordable and reliable web design services for your small business? Get in touch with Chicklet Marketing today. We specialize in creating responsive websites for our clients and would be happy to have a chat with you! Let us work together to improve your online presence and bring you closer to your target audience